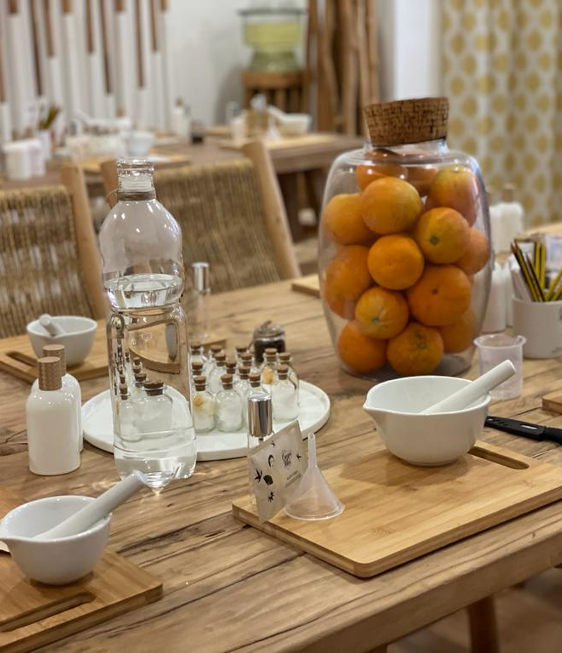 Let's go on a trip to the Ibiza's scents with our perfumed workshops.
Ready to entertain?
In group, in couple, with the kids…
DIY (Do it yourself)
Indulge yourself in a diverting experience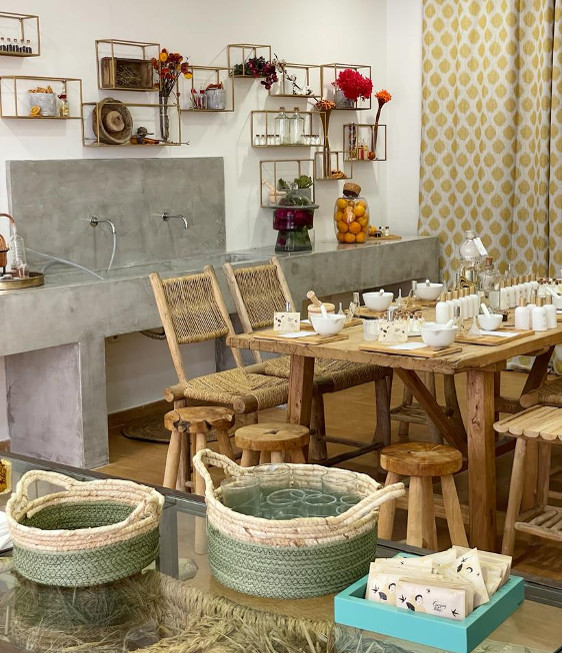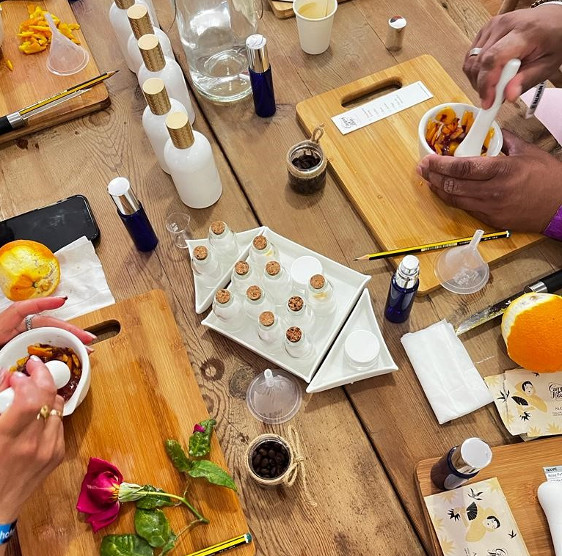 PROGRAM
The world of perfumery
Its history
Origins and extractions methods of the raw materials
Campos de Ibiza, History & Dna
Olfactive blind test discovery game
Perfumer for a day
Hand made making of your perfume. Each participant creates its own perfumed composition and will take with him its 30 ml glass spray.
DETAILS
Duration: 90 min
Price: 50€ / person, with a perfume pocket 10 ml gift
Conditions: 6 persons min (from 8 yo)
Languages: Spanish,English, French
Localisation: Ibiza Center, in our «Lab »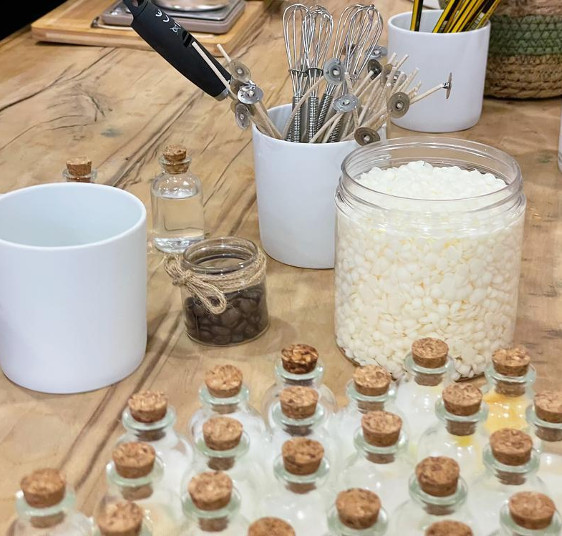 PROGRAM
About the world of candles
A little history
Origins of the raw materials
Campos de Ibiza, its history, its candles
Olfactive blind test discovery game
Making of your own perfumed candle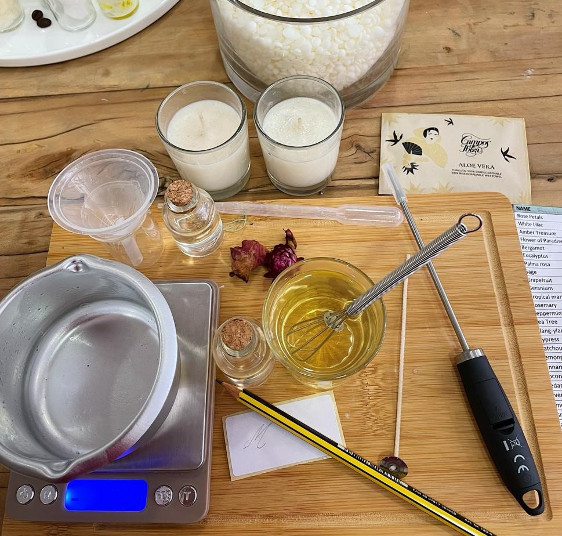 Perfumed glass candle 75 gr – Soy wax
Duration: 60 min
Price: 40€ / person
Conditions: 6 persons min (from 8 yo)
Languages: Spanish,English, French
Localisation: Ibiza Center, in our «Lab »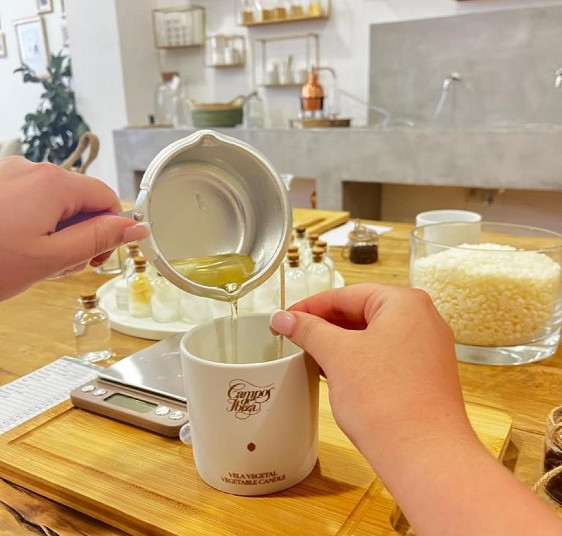 Perfumed ceramic candle 200 gr – Soy wax
Duration: 90 min
Price: 65€ / person
Conditions: 6 persons min (from 8 yo)
Languages: Spanish,English, French
Localisation: Ibiza Center, in our «Lab »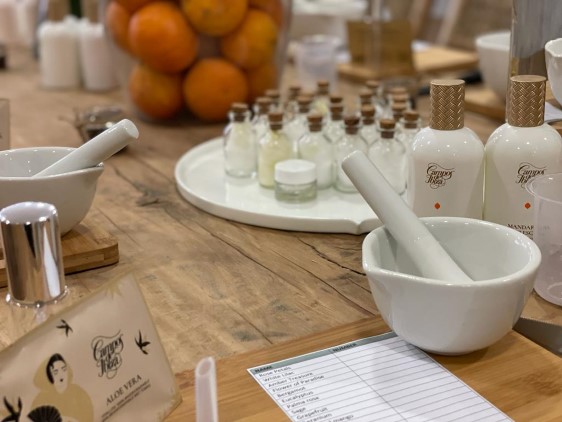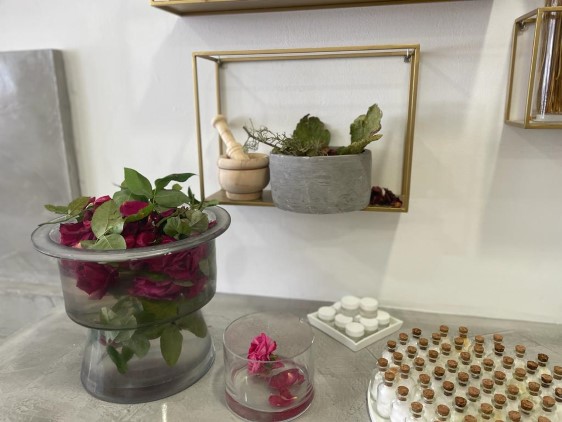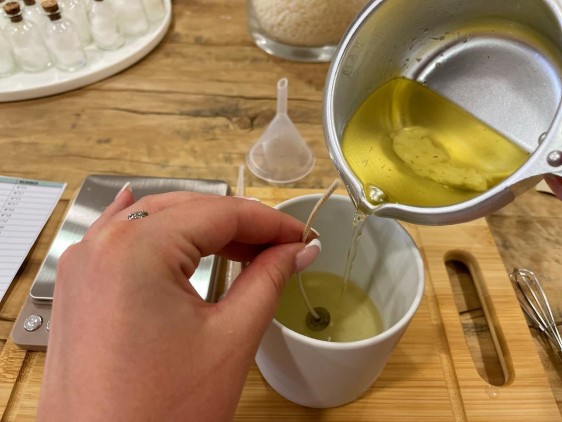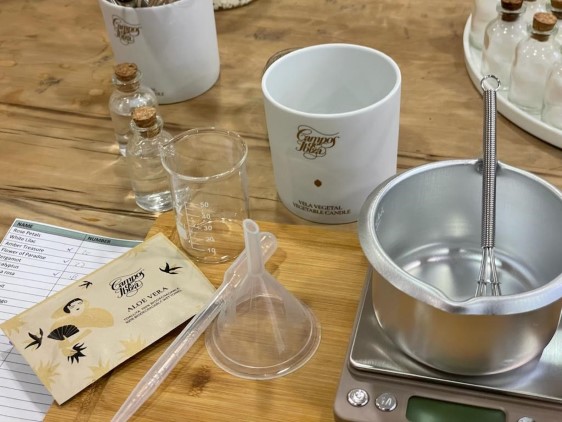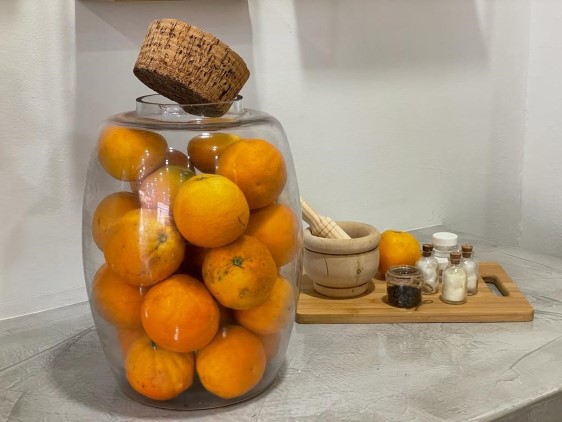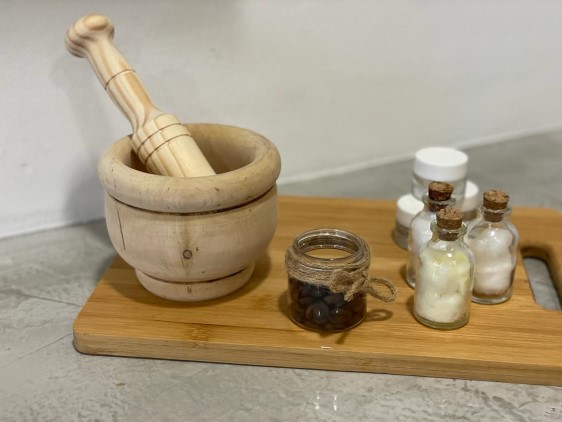 Privatisation for groups
up to 20 persons
Requests and informations of workshops for groups, hotels, incentives, team buildings, weddings, birthdays… please contact leticia@camposdeibiza.com
We come to you!
Subject to conditions, ask our team